We Restore
Because every life has intrinsic worth.
We connect survivors and their families with resources to help them find safety, healing and hope.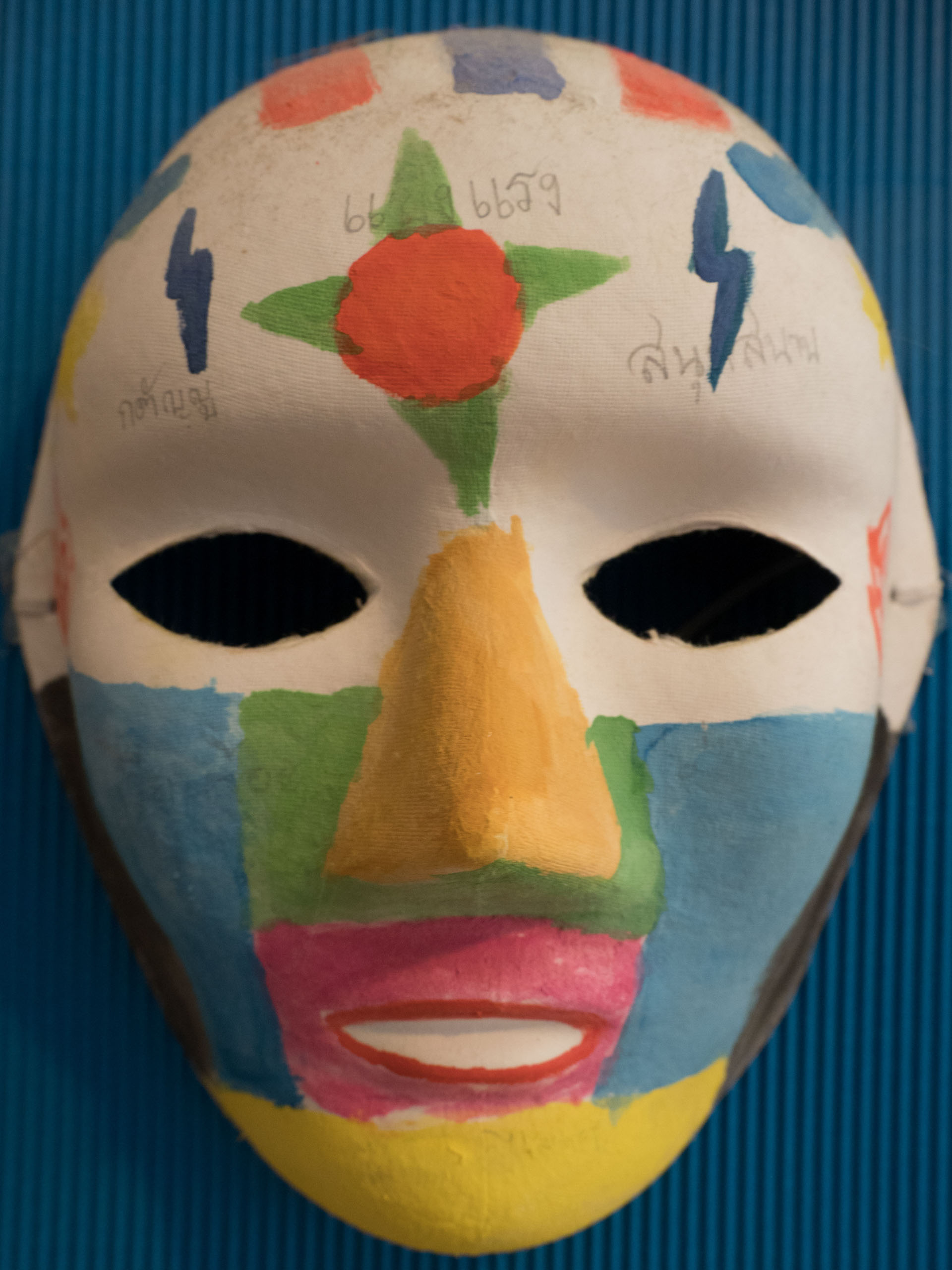 Survivor Support can include:
Medical care, screening tests, prescription medications
Short-term or long-term shelter or placement in a home or facility
Educational support or homeschooling for those not able to return to school
Trauma-informed counseling for individuals, groups, and family members
Support of family visitation and family re-integration
Home visits to ensure safety and progress, provide encouragement and practical help
Connection to substance abuse recovery programs
Scholarship assistance
Vocational training and job placement
Temporary financial assistance
Funding for business start-ups
"The masks on display in the counseling room were created by our clients. We talk about how we all wear masks of some sort- showing the world only certain aspects of our personality. We also discuss the importance of letting safe, trusted people see more of who we really are: our experiences- both joyful and painful, our fears and regrets, as well as our hopes and dreams for the future. Our goal is to embrace them right where they are, to establish safety, and to uplift their spirits." – HUG counseling staff member
Child Advocacy Centers of Thailand:
Inspired by a visit to the Dallas Children's Advocacy Center in 2014, HUG Project Founder Boom Mosby helped to conceive and launch the concept in Thailand- first in Chiang Mai, and then throughout the country.
Ms. Mosby explains, "(Dallas) was the first time I saw police and NGO's, social workers and counselors- all working together under the same roof- with the same goal:  assisting children who had been sexually abused, exploited, or trafficked.  I knew that we could achieve the same thing- that the children of Thailand deserved that kind of teamwork."  The first Children's Advocacy Center (CAC) opened in Chiang Mai within 6 months of her return to Thailand.
There are currently 5 CAC's across Thailand, with more in the works.  HUG NGO partners at each location include, but are not limited to:
.
CAC Operating Principles
Coordinated Care. Organizations involved in CAC's often have particular areas of expertise such as prevention, legal assistance, or counseling. Within the CAC framework, these functions are performed as a team in a coordinated effort, so that the client is not pulled in different directions and/or traumatized by repeated questioning. Also, the victim can receive legal and restorative services in one location instead of traveling around to multiple offices.
Cooperation between Public and Private Sectors. At times, government and non-government organizations bring competing goals to the situation of working with a child victim. Each group represents a different authority with varying (and sometimes conflicting) desired outcomes. Working under the CAC umbrella, these groups gain understanding and perspective from many sides of the issue. For example, police learn to appreciate and leverage the trust that NGO workers can develop with clients- and the information that can emerge from that level of trust in relationship. NGO workers, on the other hand, discover what procedures and methods are helpful (and harmful) to the successful prosecution of a case.
Child-friendly environment. Each CAC provides a warm, safe, friendly, private, welcoming environment for young people and their family members. This includes a private interview room furnished with toys and art supplies for therapeutic or investigative purposes.
Focus on prevention. CAC's work proactively to reduce risk factors in vulnerable children through education, empowerment, and equipping. Sample activities include art, music, sports, counseling, family events, English lessons, and online safety workshops. CAC's emphasize strong family support, and commitment to academics/training, with the long-term goal of healthy, independent adulthood.
Victim-centered approach. From rescue to recovery, CAC staff maintain the well-being of the child as the highest priority. This includes but is not limited to: honoring the child's requests (as much as is reasonable and possible), giving the child an opportunity to understand procedures and ask questions, and considering what is in the child's best interest at every step of the process. This child-focus is the common goal that unites each CAC team.
"It gives my life meaningful purpose to be even a small part of a client's healing." – HUG Counselor.
To date we have provided:
Hours of Trauma Informed Counseling
News articles and publications about our support services for communities families and survivors.
Learn more about protecting children from sexual abuse and human trafficking: