Online Sexual Exploitation of Children
The sexual abuse, exploitation, and trafficking of children continues to expand exponentially worldwide, with victims getting younger and abuse getting more violent.
Million photos and videos of child sexual abuse reported by tech companies in 2019. Nearly double the previous year. - (National Center for Missing and Exploited Children)
of child sexual abuse imagery depicting "Category A" offenses including rape and sexual torture of children as young as infants. - (Internet Watch Foundation)
Increasingly, technology is facilitating the production and proliferation of this illegal material, while hiding the identities of traffickers and end users. 
From Crisis to Epidemic
In 1998, there were over 3,000 reports of child sexual abuse imagery.

Just over a decade later, yearly reports soared past 100,000.

In 2014, that number surpassed 1 million for the first time.

Last year, there were 18.4 million, more than one-third of the total ever reported.

Despite landmark legislation past in 2008 to reign in the scourge (which has gone largely underfunded) the explosion in detected content kept growing — exponentially. (New York Times, Sept. 30, 2019) 
The horror is especially prevalent in Thailand and surrounding countries.
"Southeast Asia is in the grip of a fresh surge of pedophile activity with predators orchestrating and watching abuse on live-streaming sites and via webcams, and paying for it with near-untraceable cryptocurrency." (The Asean Post, May 2019)
Perpetrators of sexual abuse and online sex trafficking in Thailand now find a large number of unsuspecting victims on the internet. The online world of social media, messaging services, and online gaming provide numerous opportunities for predators and abusers to hide and manipulate unprepared children.  Prior to the internet an abuser was limited to targeting children that were geographically near to them.  The vast reach of the internet and the almost infinite amount of websites, games and social media groups built around different interests and hobbies allows abusers access to an unlimited amount of children. A single abuser can easily be pursuing hundreds of potential child victims at a time.
Children are slowly acclimatized to  vulnerable situations through an intentionally manipulative psychological process called grooming. In the world of online abuse and exploitation, abusers often pretend to be potential romantic partners to lure in teen victims. The grooming process starts with the abuser setting the stage for their planned abuse by building trust with their intended victim. This is often accomplished through gifts and favors like clothes, food or a new phone. 
Once trust is built they work to alienate their victim from their family and any support system that might step in to prevent the abuse, by involving them in illegal drug use, criminal activity or even in the abuse of another person. The shame and guilt combined with the alienation from their family and support system leave the child at the mercy of their abuser.
Eventually the relationship between the abuser and the victim becomes a power dynamic where fear is used to create dependency on the abuser. Children who have been manipulated are held hostage by the threat of being exposed and bringing shame to themselves and their families.
Online Child Sex-Trafficking in Thailand
While the internet offers a seemingly unlimited supply of potential victims to abusers, it also offers them a way to profit from the abuse through the sale of sexually explicit photos and videos to online child pornography rings.
This economic opportunity has created a new demographic of abusers, people who are not abusing children for their own personal pleasure, but rather simply as a job, a way to make money. Since the sale and purchase of child pornography is a crime, the prices on the black market for these types of material is quite high. For abusers and opportunists this market provides a lucrative lifestyle if they can continue to supply the market with what it demands.
The combination of pleasure seeking pedofile abusers and economic opportunists creates a worst case scenario for the children of Thailand. This growing danger places a huge burden on the government and school systems of Thailand to make children aware of the dangers of sexual abuse and online sex trafficking and prepare them to avoid being abused and to notify authorities of suspicious people and behavior.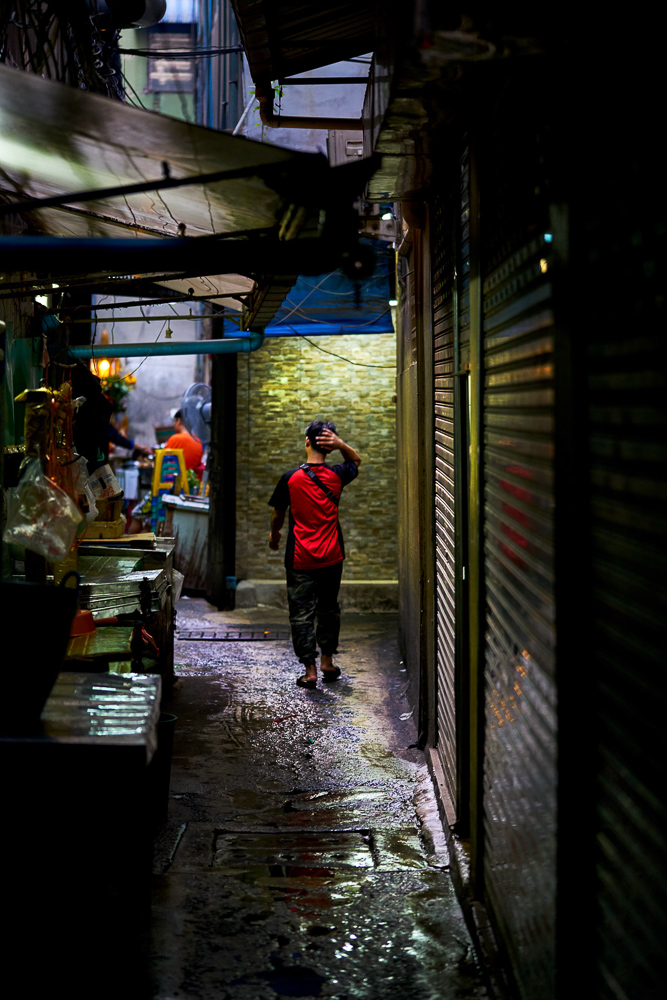 Economics, Migration and Other Factors
Thailand's stable economy makes it a popular destination for migrant workers from neighboring countries. Migratory workers often lack legal status to work in Thailand and often are forced into labor intensive jobs that require long hours and make properly caring for children difficult. Children are often left to fend for themselves during the day or after school, if they are privileged enough to attend, while the parents work to make money for the family.
Lack of supervision and the rise of technology as a form of entertainment, and occasional emergency childcare option increase the chances that children will be contacted by a stranger. 
In Thai culture it is particularly important that children honor and respect their elders. While this value of honor and respect is a good,  positive trait of an amazing cultural heritage, it is also something that can be exploited by predators to take advantage of children. Unattended children who are unaware of the danger posed by strangers online and predatory adults in their lives are particularly vulnerable to to being manipulated in to abusive situations by people they are supposed to trust and honor. 
Other factors that make children vulnerable:
Lack of ID/Citizenship
Lack of Education
Broken Families
Lack of trust in Law Enforcement officers.
Lack of empathy toward victims from Law Enforcement.
Lack of knowledge about internet safety.
Proximity to tourist attractions and entertainment venues. 
Access to Justice – Empathy and Compassion in Law Enforcement
The problem is not just confined to vulnerability, expoitation and abuse. Once a child becomes a victim of abuse or exploitation there are many barriers that prevent them from receiving justice, experiencing healing, and growing up to be a healthy adult.
One large challenge the justice system in Thailand faces is lack of public knowledge about sexual exploitation and abuse. The shame that prevents children from coming forward also limits public exposure to the realities of the problem. Survivors are often judged in the public eye based on factors that have no relevance to their case or situation.
Survivors of sexual abuse and exploitation face a difficult road to justice and recovery due to many factors, such as, lack of empathy for victims in the law enforcement and justice system and lack of discression by the news media leading to exposure and retraumatization of survivors.
Child survivors are often forced into situations, both public and private, that force them to relive the trauma of their experience over and over in an attempt to prove that it really happened.
Learn more about protecting children from sexual abuse and human trafficking: