Our Vision: a world in which children live free from sexual harm.
Our Mission:

 

prevent, protect, and restore child victims of sexual abuse, exploitation, and human trafficking.
Our Values:
A victim-centric approach- We place the well-being of the victim as first priority.
Trust- We value and honor our relational commitments to our partners and clients.
Harmony- We are pursuing consistency between laws designed to protect children, and the manner in which those laws are enforced.
Our Long Term Strategies:
Effective Child Protection Protocols- We are developing child protection models in Thailand that are efficient, sustainable, and reproducible throughout Southeast Asia.
Transnational Collaboration- We are establishing powerful partnerships around the world- confronting a global crisis of child exploitation with global cooperation.
Applied Technology- We are providing law enforcement with the technology, tools, and training needed to battle an epidemic of sexual crime against children that is increasingly fought online.
A Letter from HUG Founder & Director, Boom Mosby
I was only eight years old when I first became aware of child exploitation. At that time, I felt I could do nothing. But it made me want to fight for justice. Many years later, I made it my life's goal to step up and fight for the rights of children.
At first, I only wanted to focus on the prevention side. However, in talking with kids about how to protect themselves from abuse, some of them self-identified as victims. Eventually, several were able to cite their offender/trafficker and proceed with criminal charges. Subsequently, the victims required support services to help them recover- physically, emotionally, and spiritually. That's why today, HUG Project works in all three areas: prevention, protection, and restoration.
A turning point for me was accompanying a young female victim to file a police report. She had to share her story of sexual abuse in an open area of the police station where many people could hear. The details were very personal. She felt so small and ashamed. I felt angry. I felt like I had failed her in some way. I thought, there must be a better way. So I turned my anger against the system into inspiration. I began to partner with police to help them become a part of victims' healing.
For me, it's not just transforming the system, it's transforming the culture as well.
In the past, many law enforcement trainings have focused on increasing knowledge of the law, not on understanding victim dynamics. But, if there is no harmony between the law and the attitude of those who enforce it, then victims are not protected. They do not receive the support, services, dignity, and compassion they deserve.
The bridge we are trying to cross is from the head to the heart.
Currently, we have the privilege of working with police, prosecutors, social workers, government agencies, and even judges. We are working together to build Thailand's capacity to convict offenders while caring for survivors with empathy and respect. Through innovative partnerships like TICAC (Thailand Internet Crimes Against Children), TATIP (Thailand Anti Trafficking in Persons) and CACT (Child Advocacy Centers of Thailand), HUG is helping to strengthen child protection throughout the country and the region.
Even though I have been given the title of Trafficking In Persons Hero by the US State Department, the true heroes are the victims who have the courage to speak out, and the resilience to fight for their futures.
At the end of the day, survivors care who is willing to walk with them through each situation, who is still standing with them when it's over. What child victims need is unconditional love and healthy attachment. They want to know and trust that we will always be there for them. HUG is actually a Northern Thai word that means "love".
Thank you for helping us provide justice with love.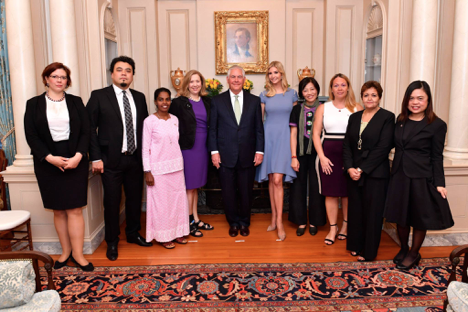 HUG Founder, Boom Mosby, was recognized as a US State Department TIP (Trafficking In Persons) Hero in 2017.  "Boom Mosby is a passionate advocate for child victims of sexual abuse in Thailand and has been instrumental in the advancement of a victim-centered approach in Thai anti-trafficking efforts." -2017 Trafficking In Persons Report.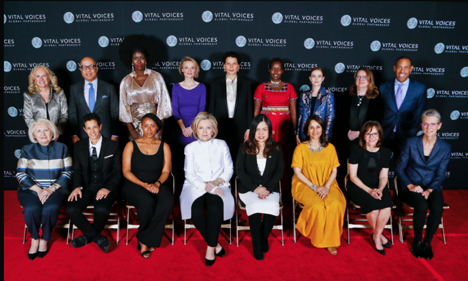 Ms. Mosby was also named a Global Leader in Human Rights by Vital Voices in 2018.  Vital Voices recognizes "disrupters- women who plant the initial seeds of change that trigger transformation in their communities and around the world… women leaders who are working within their countries of origin to stir the imagination of others enough to create a new reality".  The reality that Boom is working to create is one in which children are free from sexual harm.
Learn more about protecting children from sexual abuse and human trafficking: